Wednesday, December 14, 2016, 13:01
All crosswalks in SPb (as well as in the rest of Russia) are marked with zebras.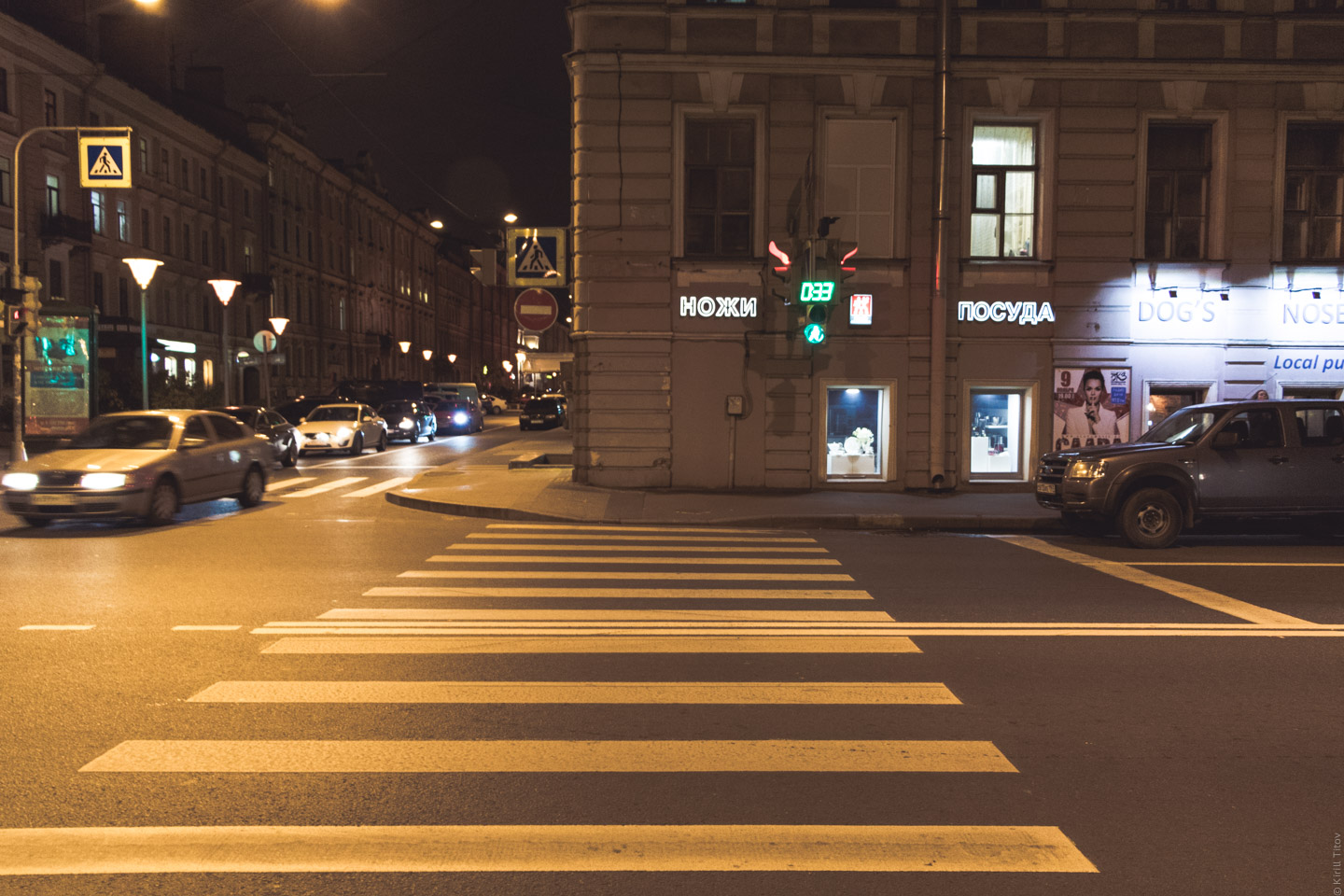 Meanwhile in Ukraine zebra is drawn only on unregulated crossroads, but crossroads with traffic lights are marked with just a dashed corridor. I was the cause of around five nearly-accidents because of it, when I (realizing my legal awareness) crossed the road, not noticing the red light. Drivers (being stopped by my inexorable hand) was too amazed with my impudence to honk.