Thursday, December 1, 2016, 14:02
At some point I found myself in a "Jagger" club which mascot was (attention) Mick Jagger. The club held rock-battle that day (quarter or semi-final). I couldn't miss that event.
There were three competitor bands which names I forgot. I named them as follows: "Generic Russian rock band", "Evanescence Bizkit" and "Sons of Makarevich" (due to frontman's visual similarity to Russian rock star Andrey Makarevich). The history didn't save photographs of "Generic Russian rock band" performance for us, but trust me, they are really generic.
"Evanescence Bizkit" were young (hence incoherent) guys which didn't quite yet understand who they want to be like.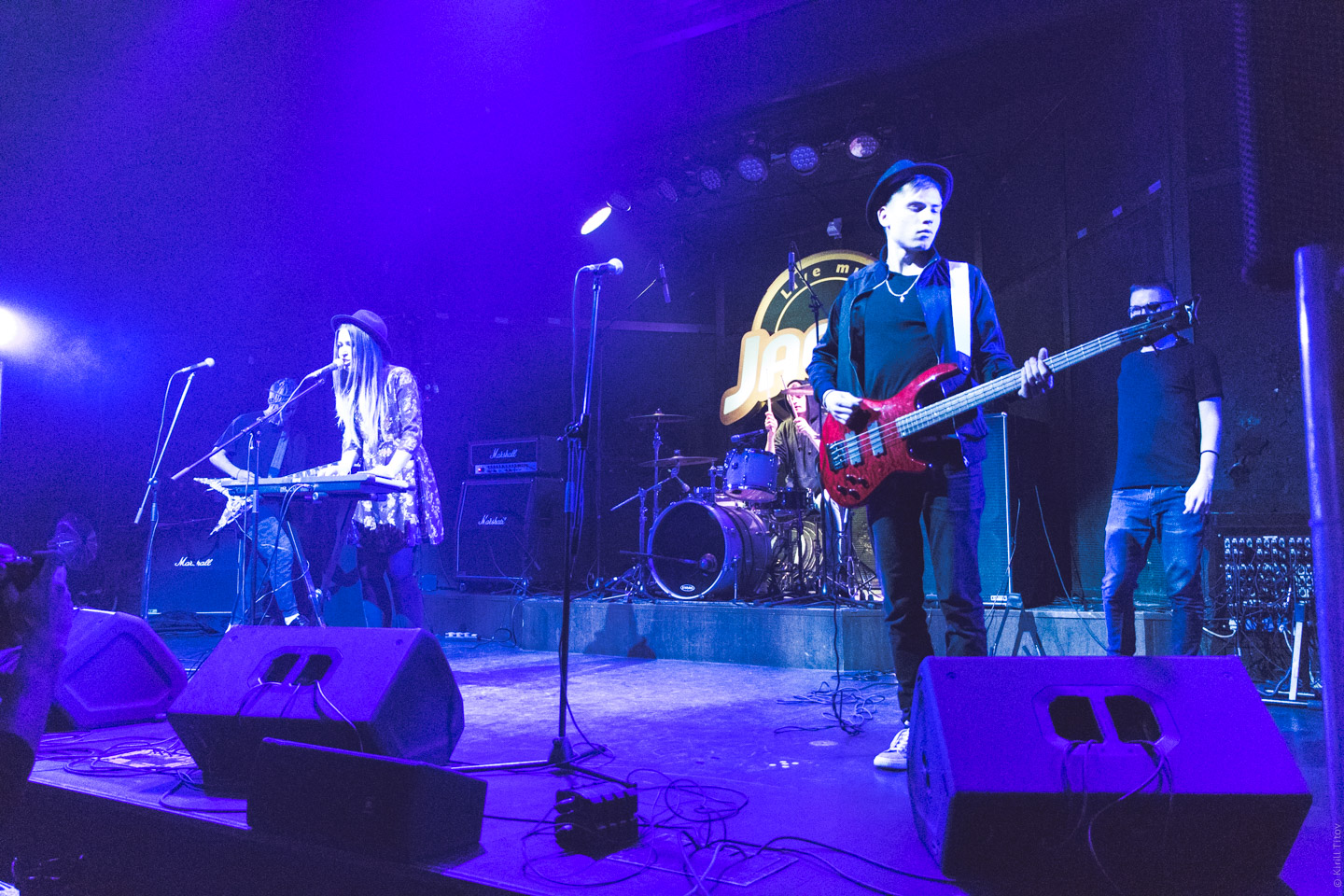 Girl on keyboard was something like Avril Lavigne, guitarist kinda like Fred Durst.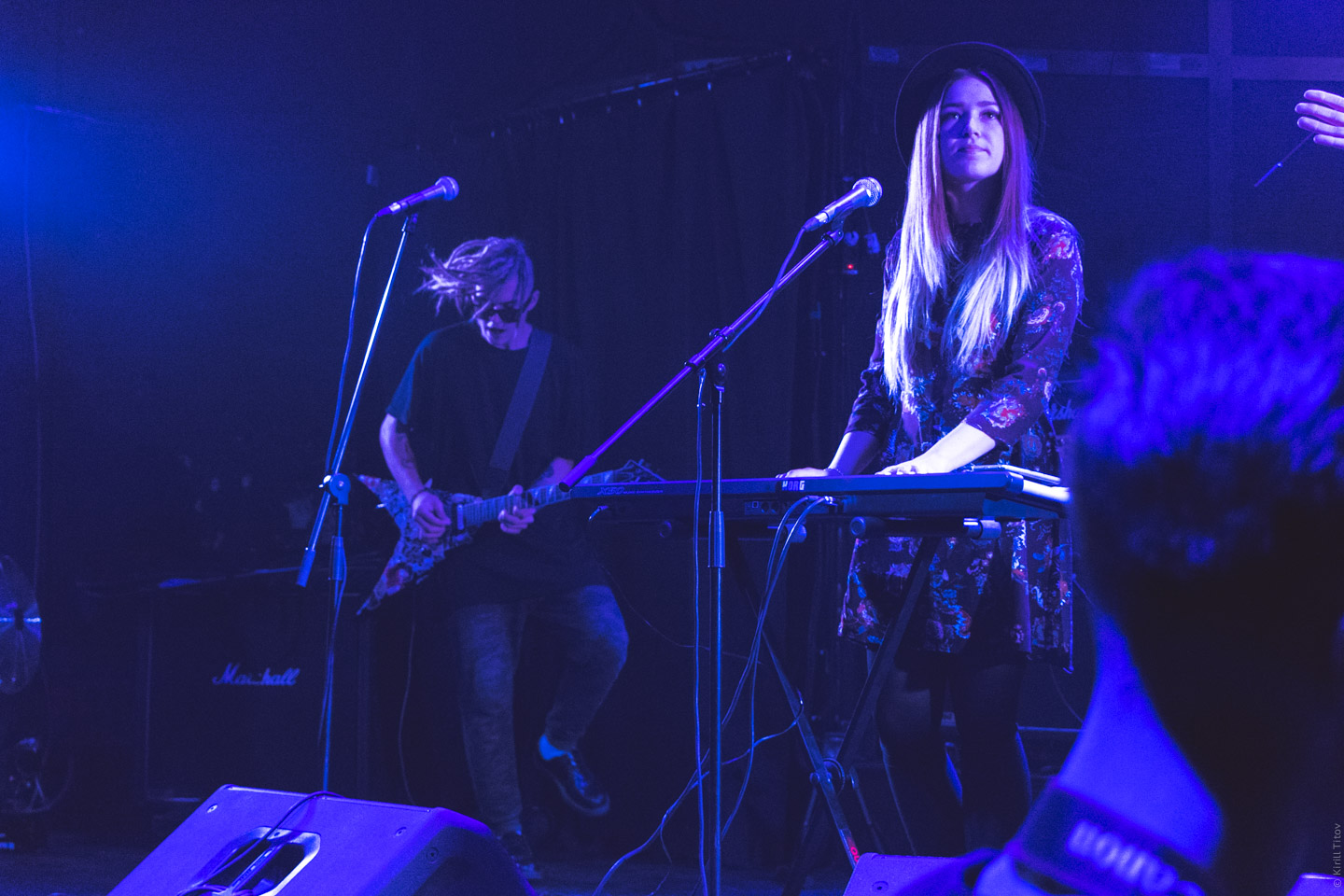 Bass guy was just a hipster.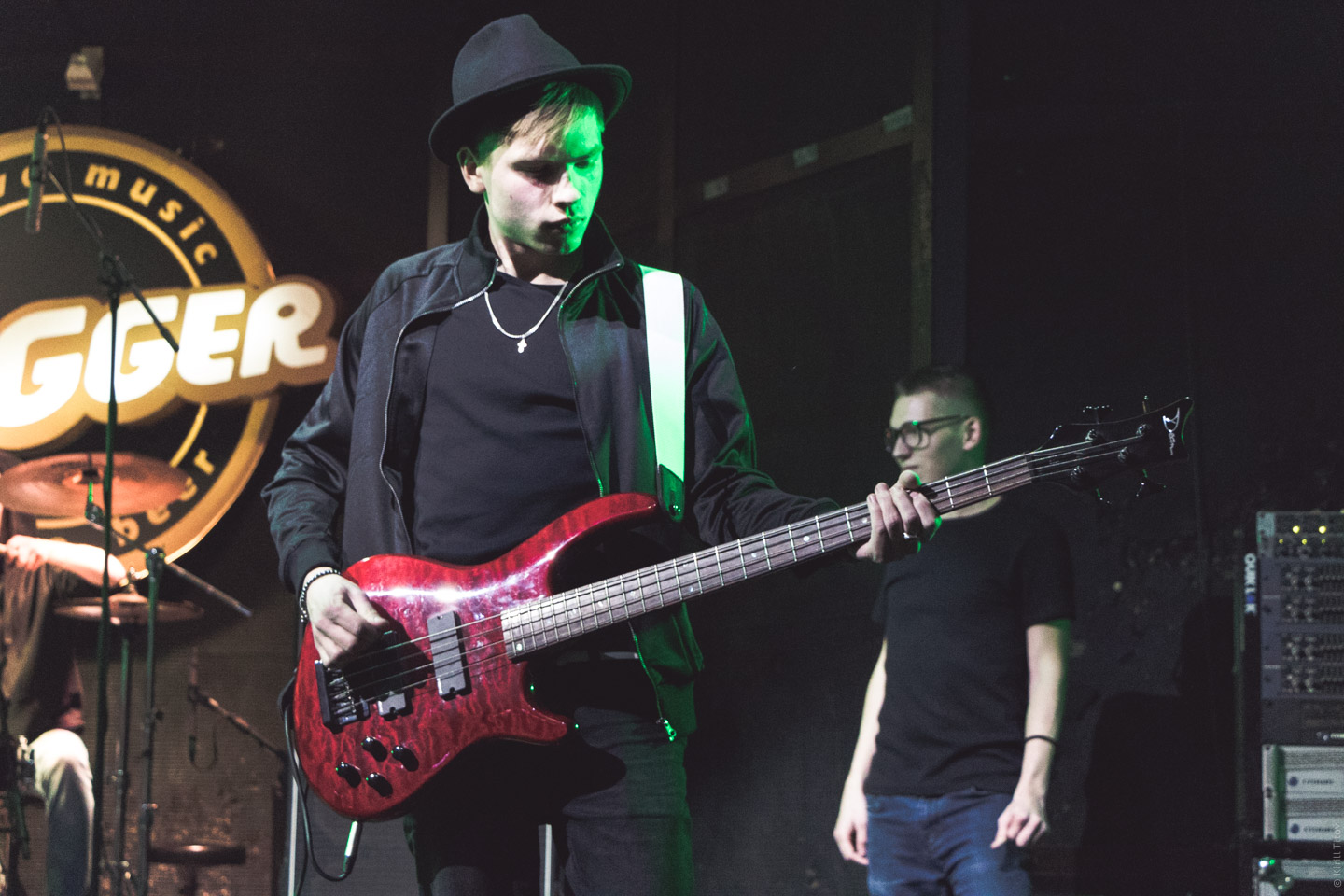 Frontman (to the right) impersonated shortcut Sonny Moore (Skrillex) and was constantly hiding from camera.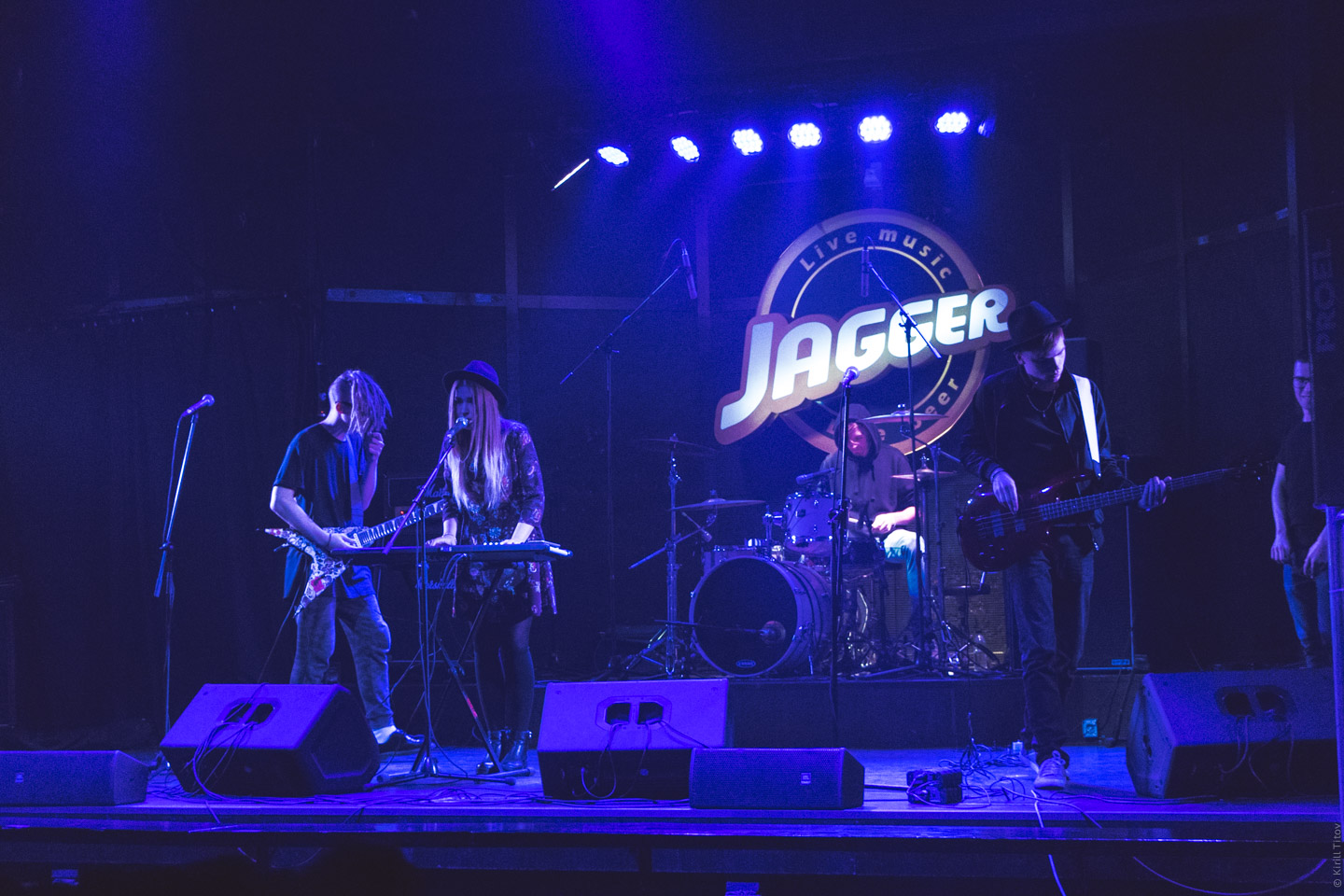 Drummer just wanted to be in shot.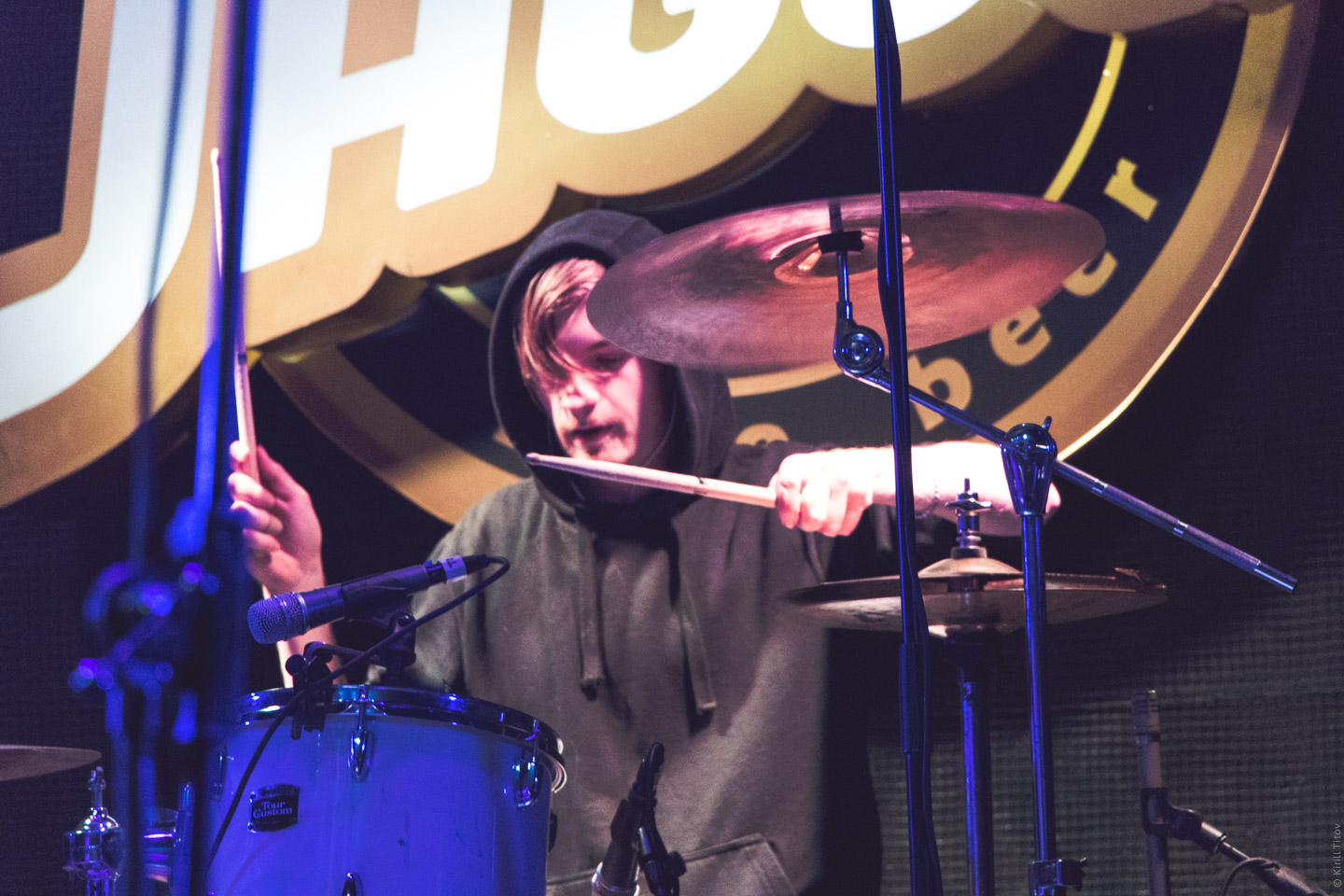 Guys did their best, but I couldn't quite get their signature sounding.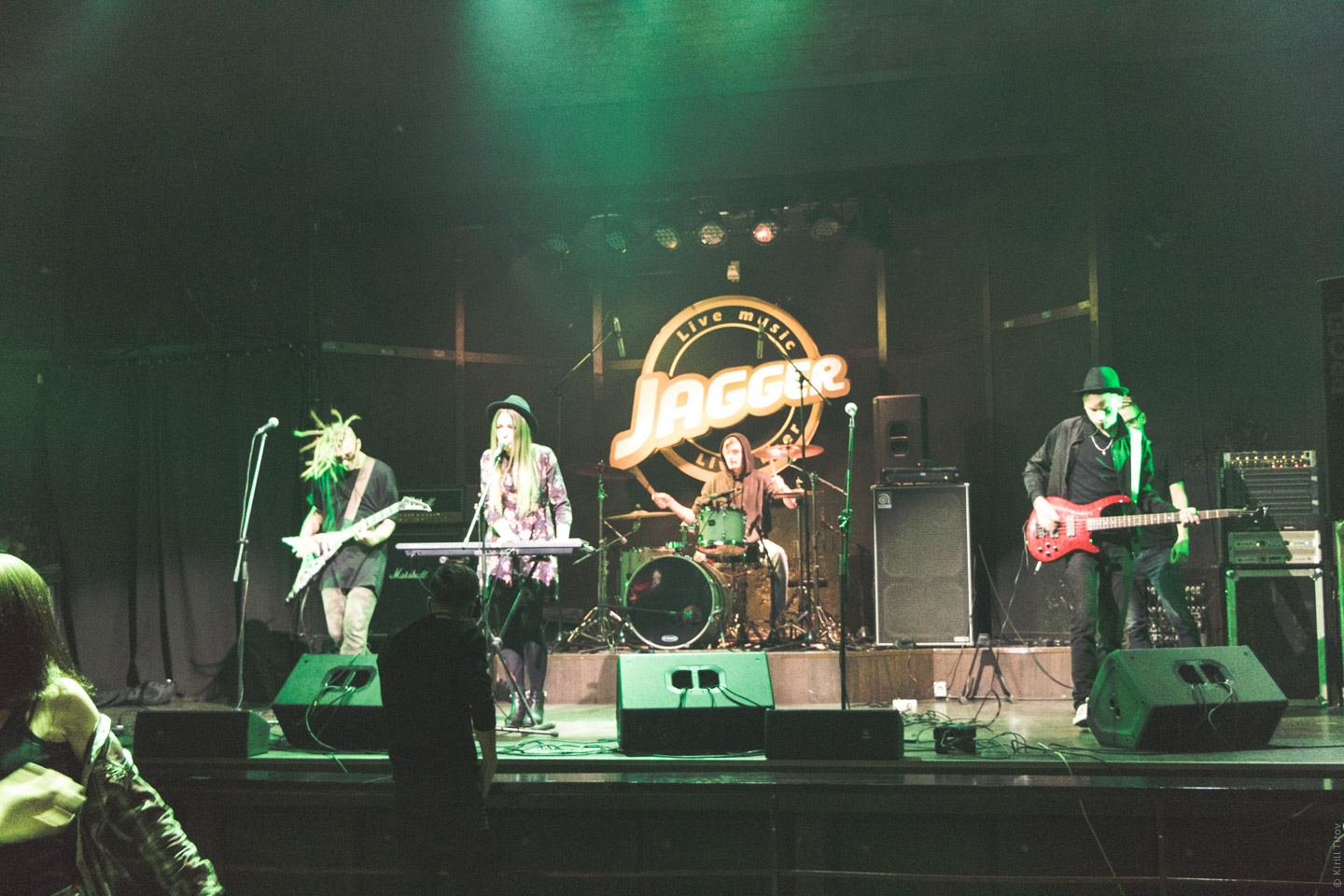 But the team has future. They are well kept on the scene and worked very diligently with the audience.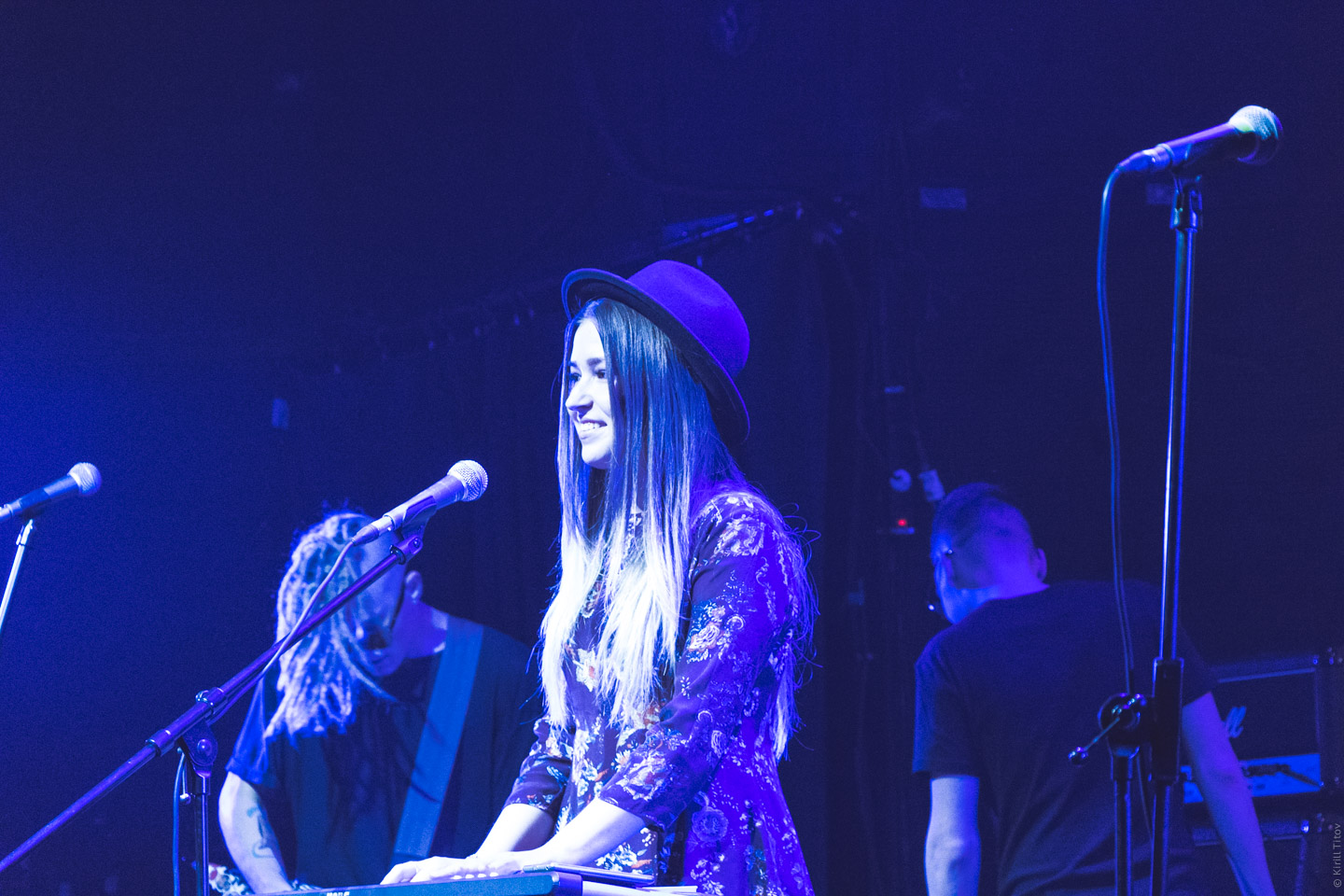 And besides, they did not disdain to be among mortals.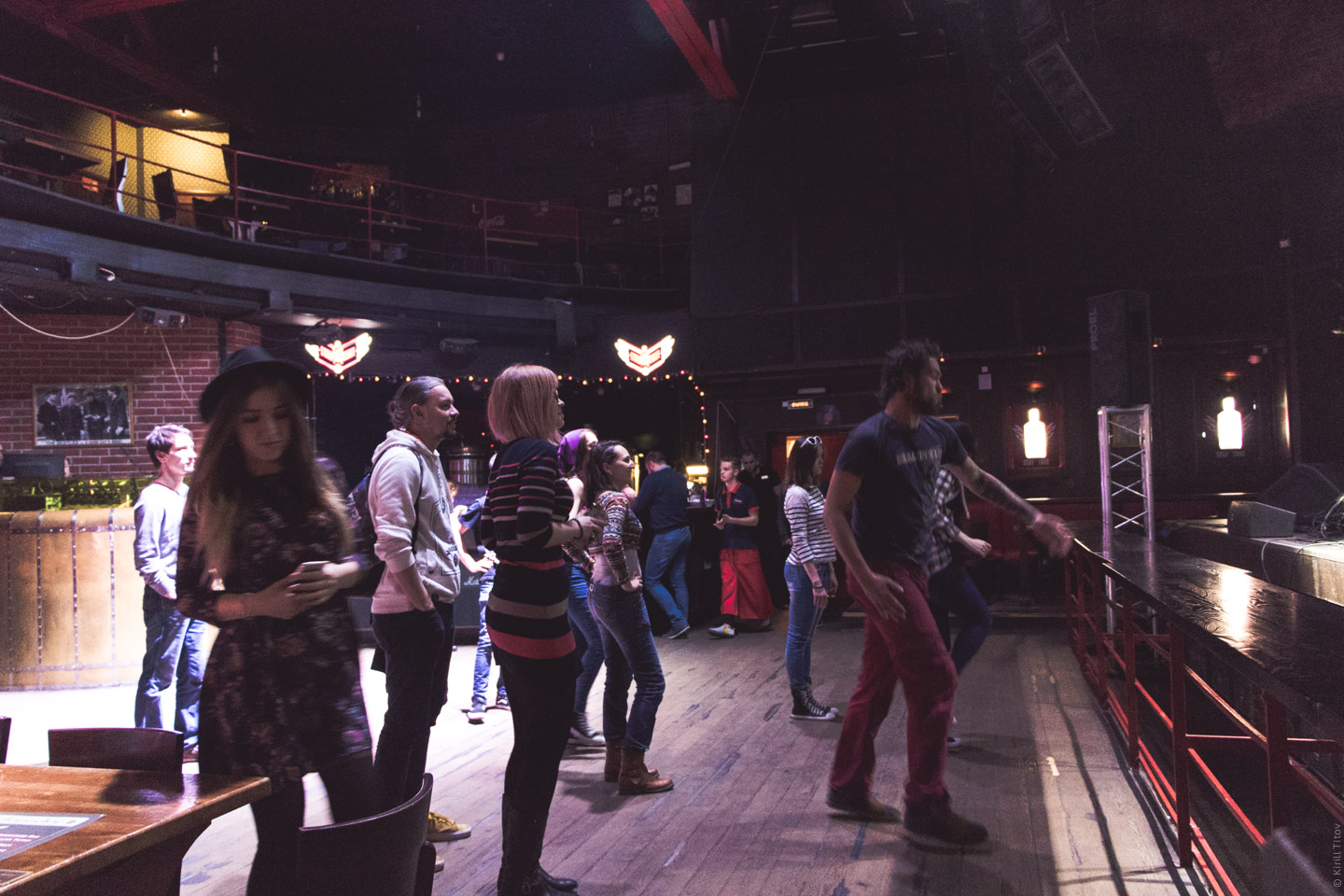 The audience worked with the band too.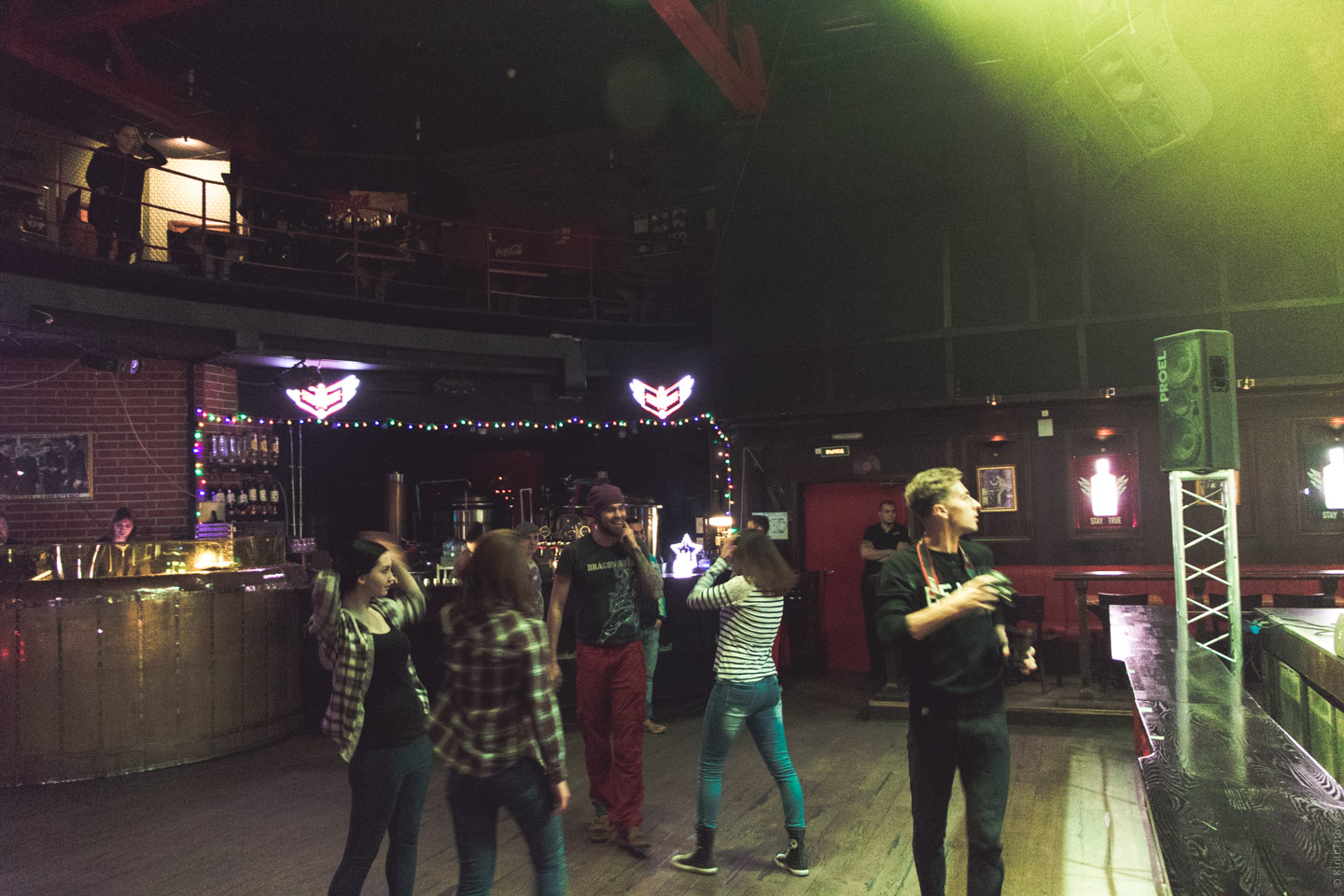 MC looked like Ivan Dorn and entertained the audience between performances (they were around 30 minutes long).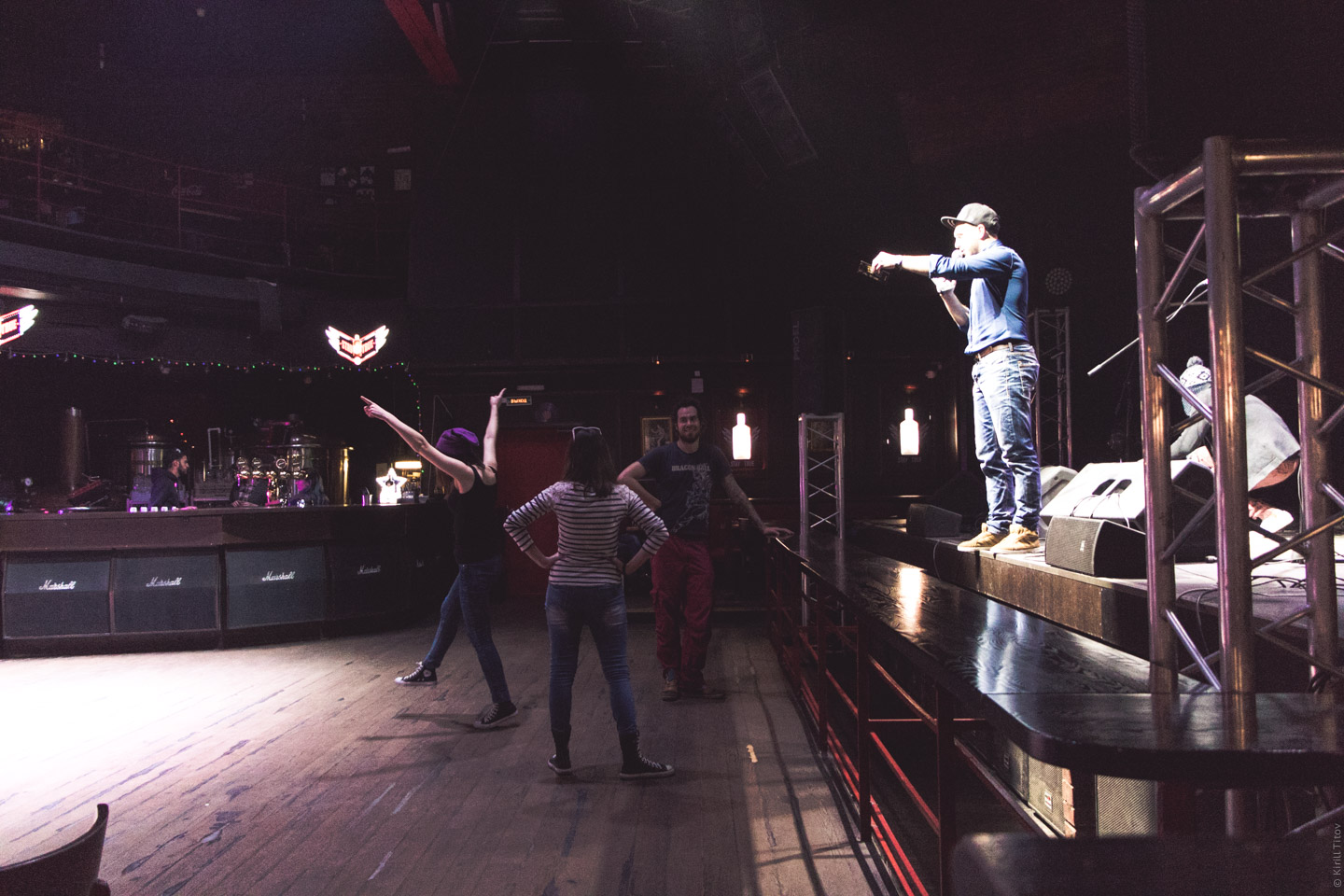 He gave tickets to some concerts.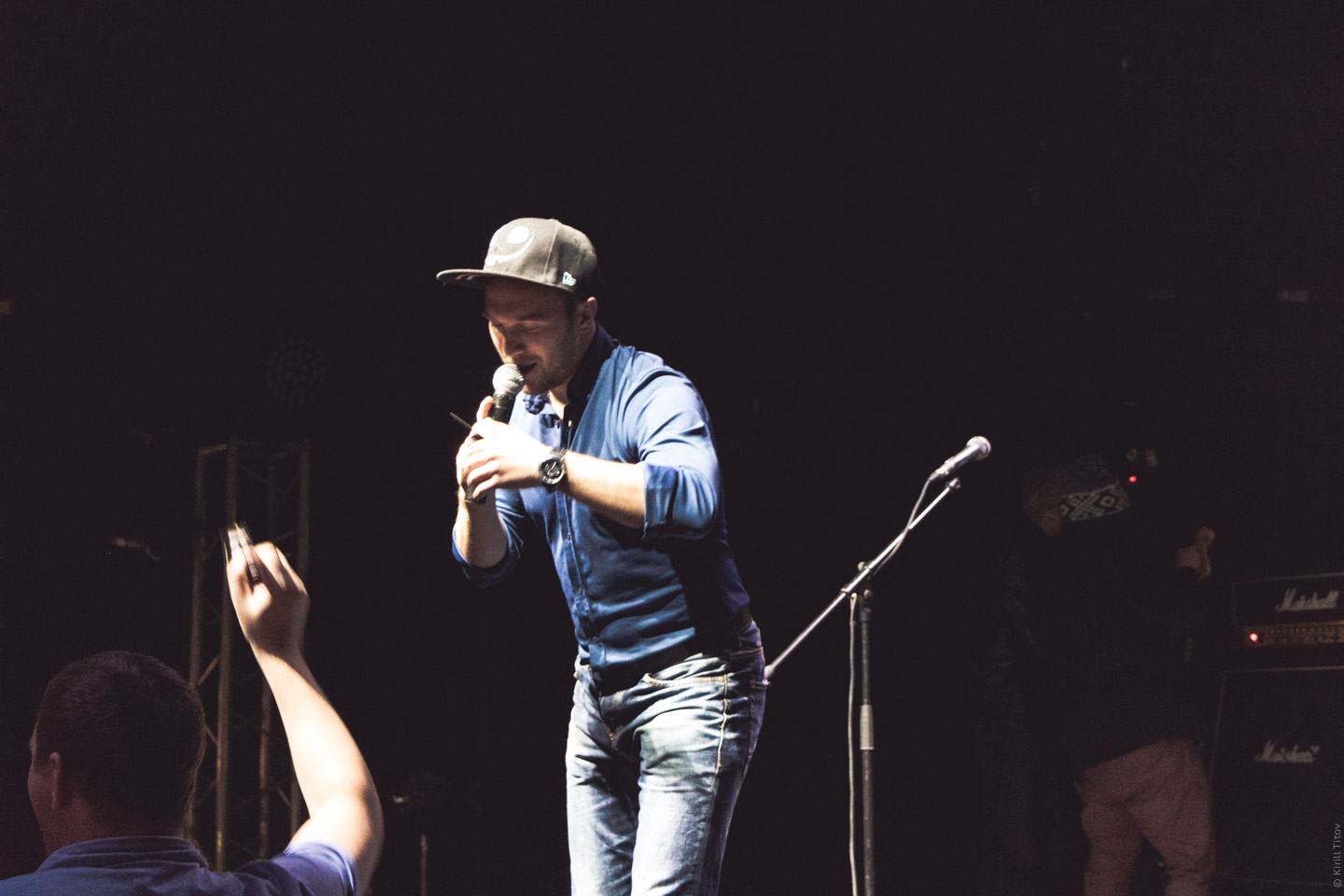 I know by myself that when you're on stage even two people make stadium.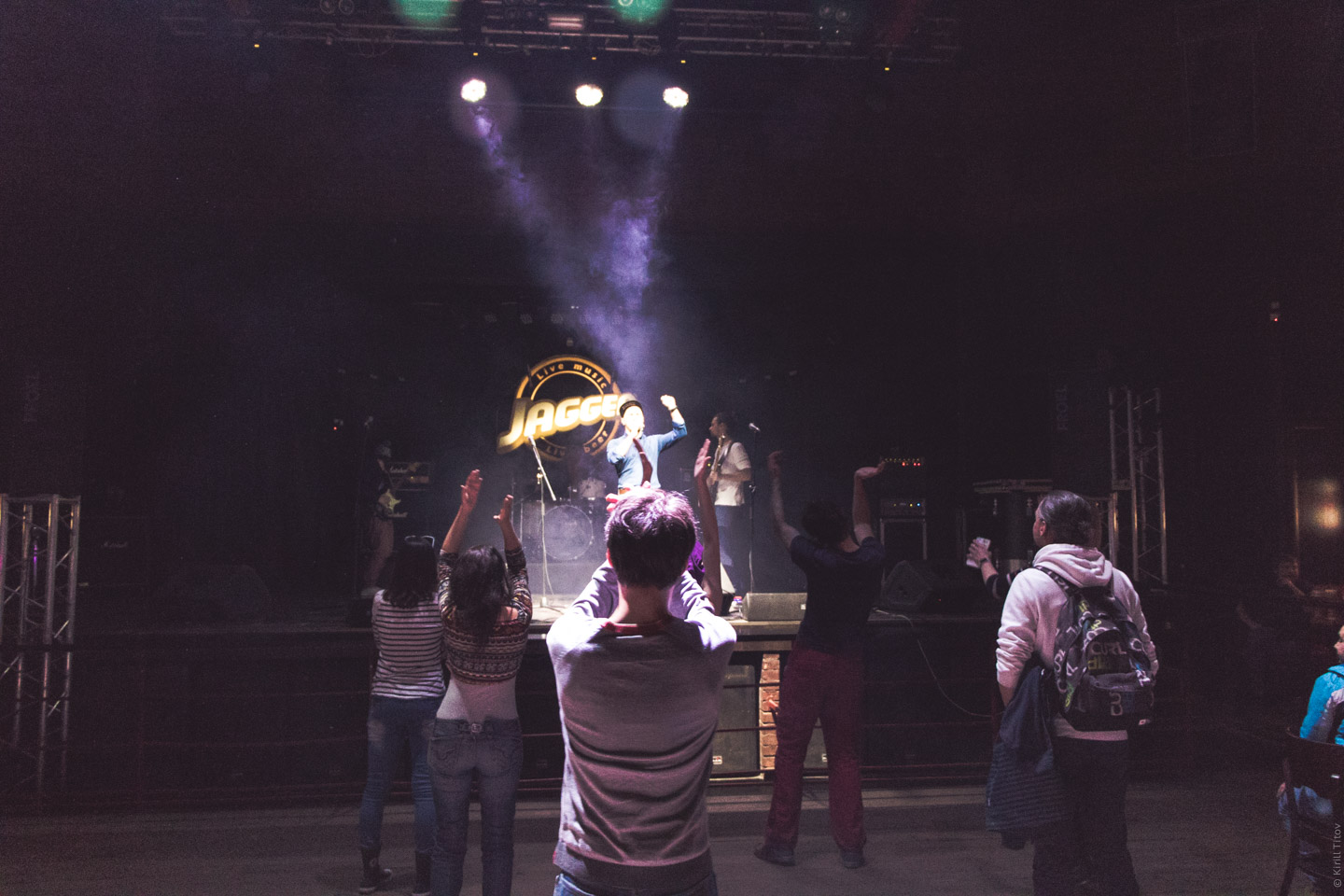 I'm envyous. I want to come back. Even as MC.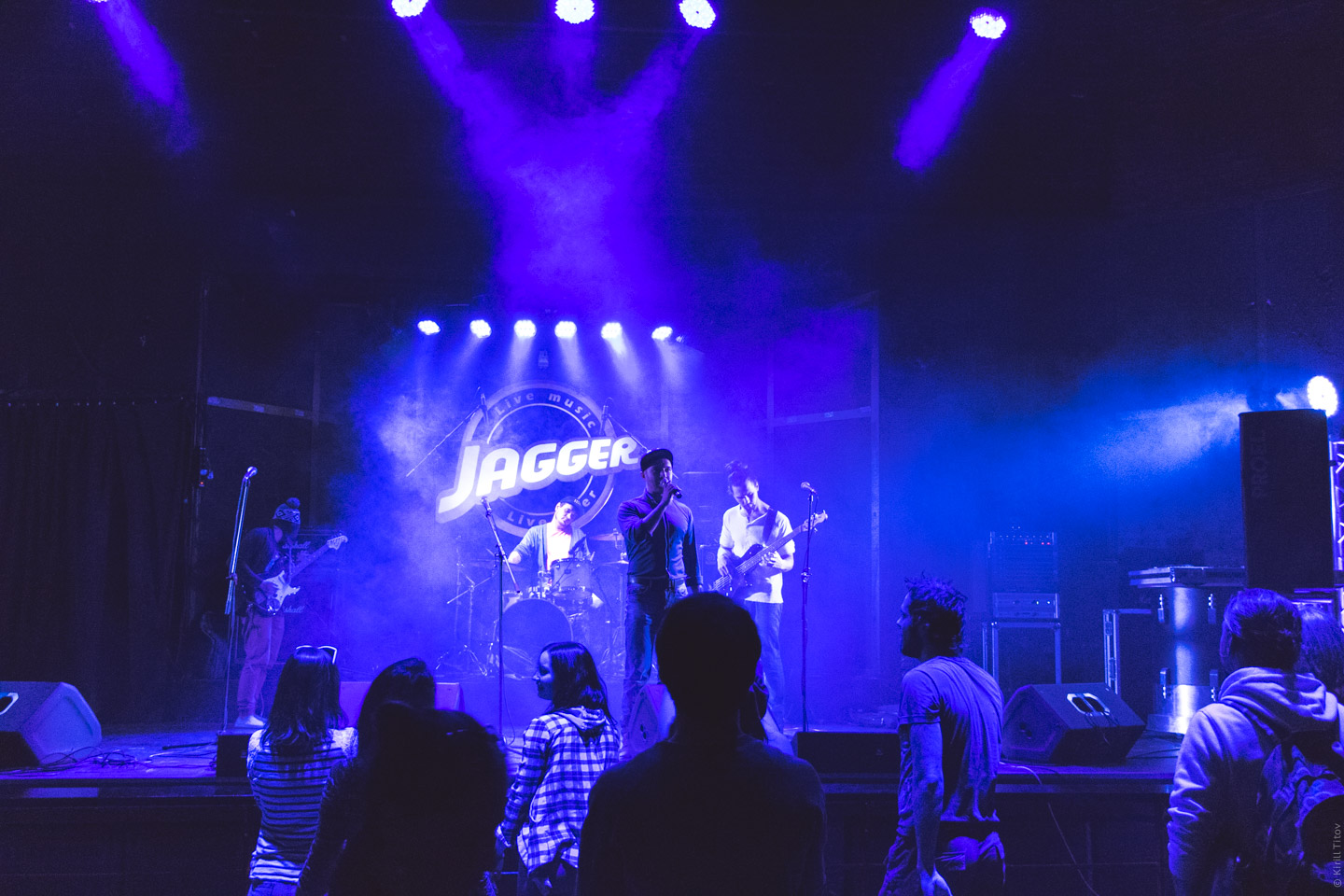 Finally "Sons of Makarevich" entered the stage. They were kinda like "Vamonos Pest" band from city of Albuquerque.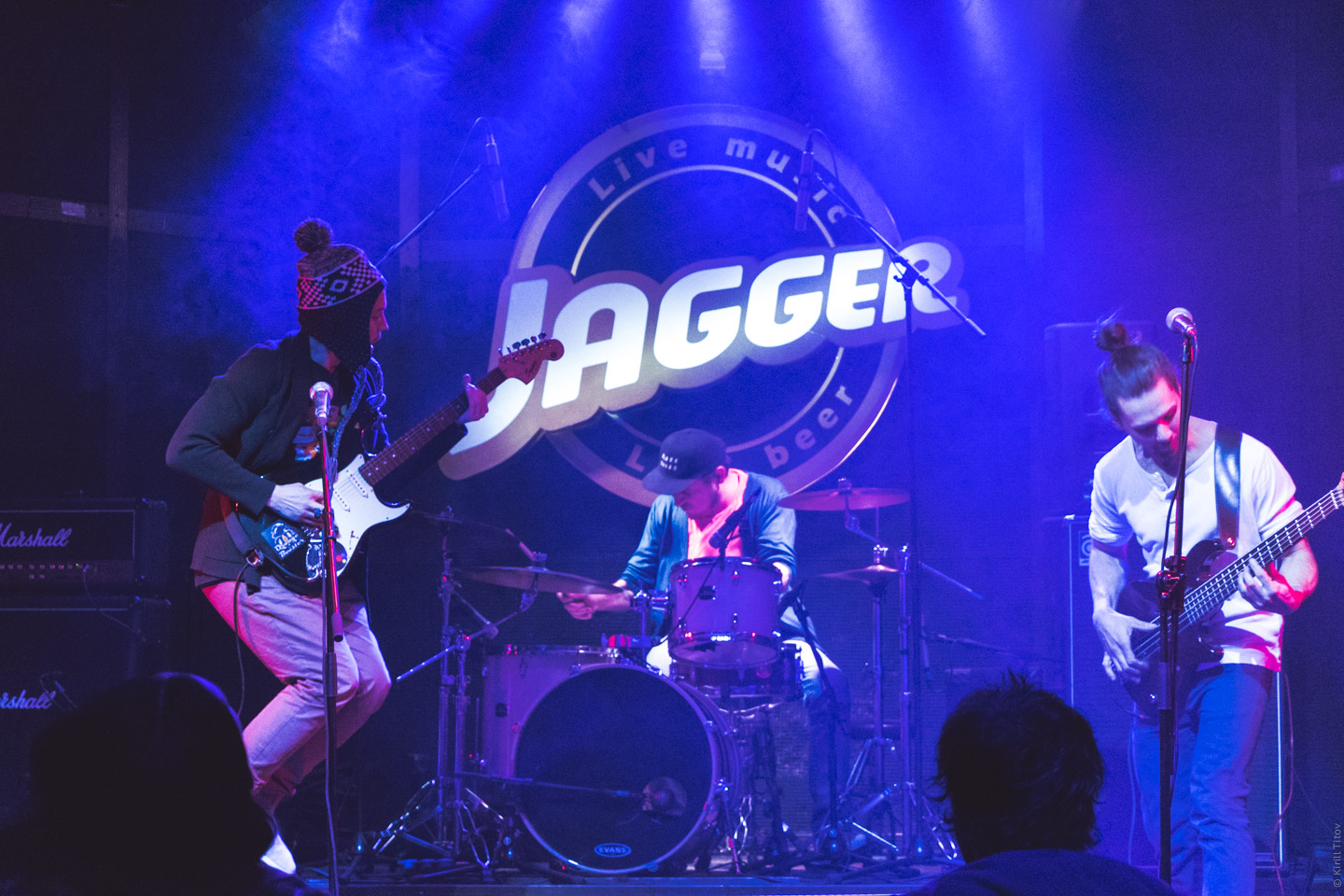 They played something blurry too, but much heavier than other bands.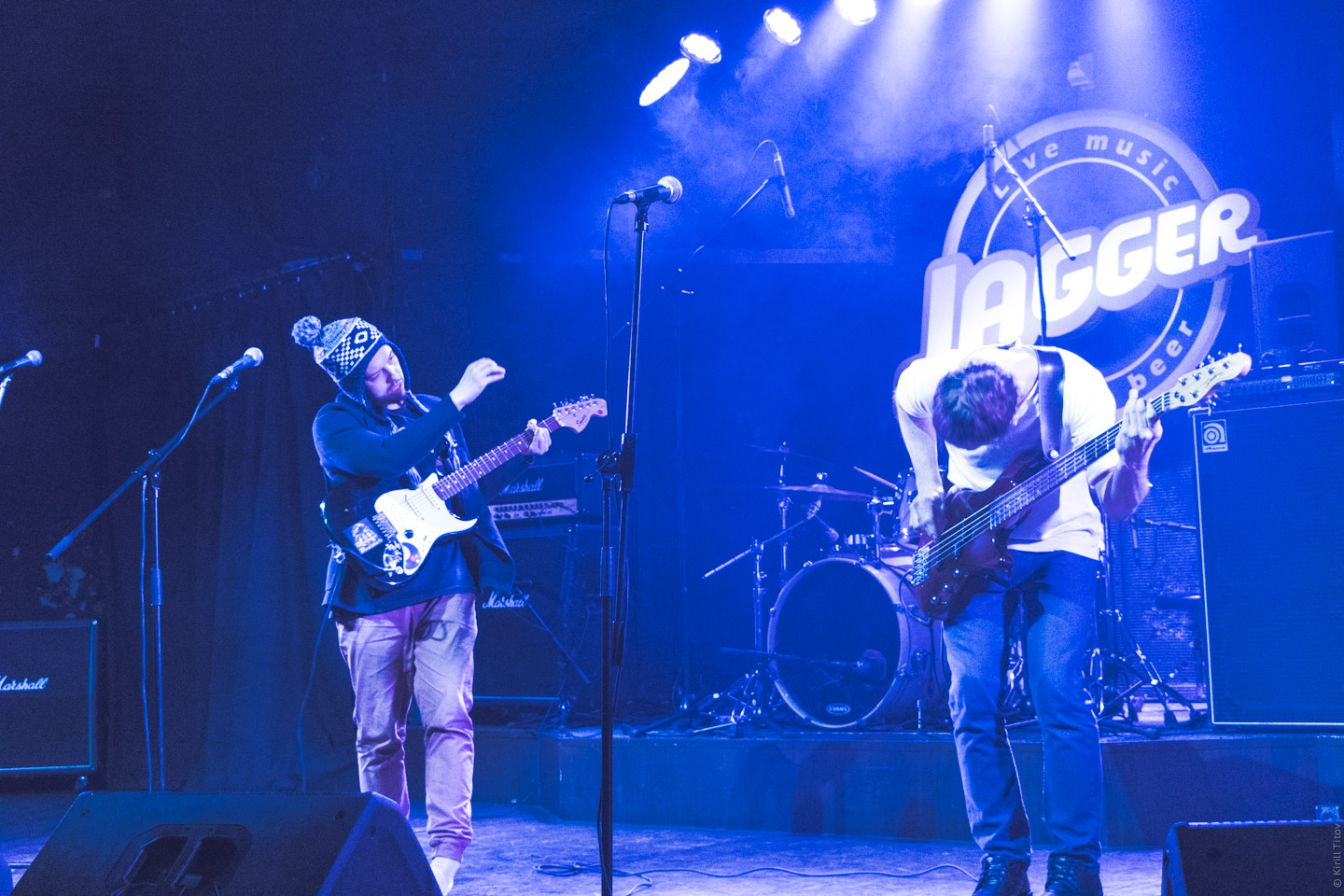 They were very diligent too. Of course! Everyone wants to win the rock battle.
They main son of Makarevich was obsessed with his guitar play and posed badly on camera.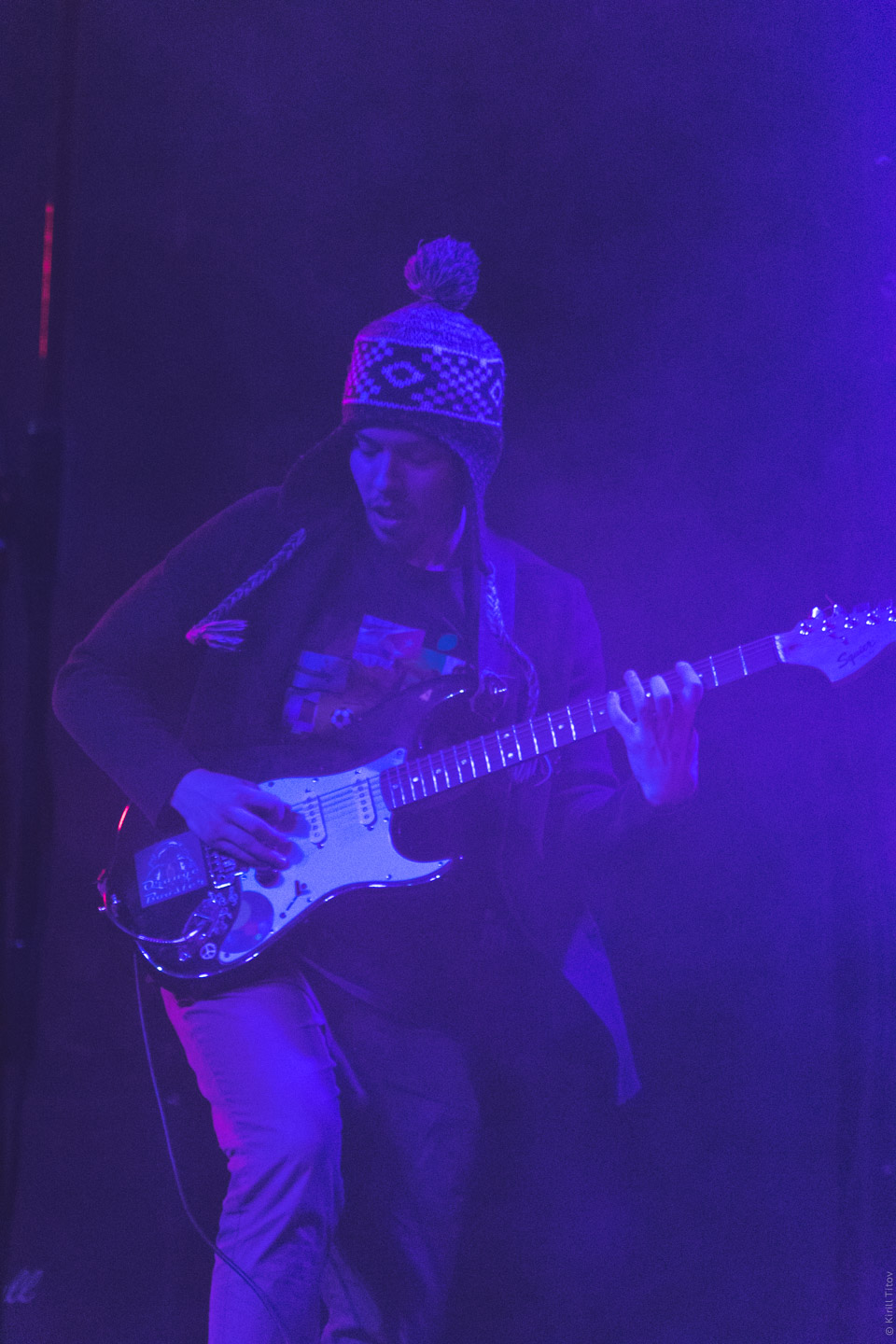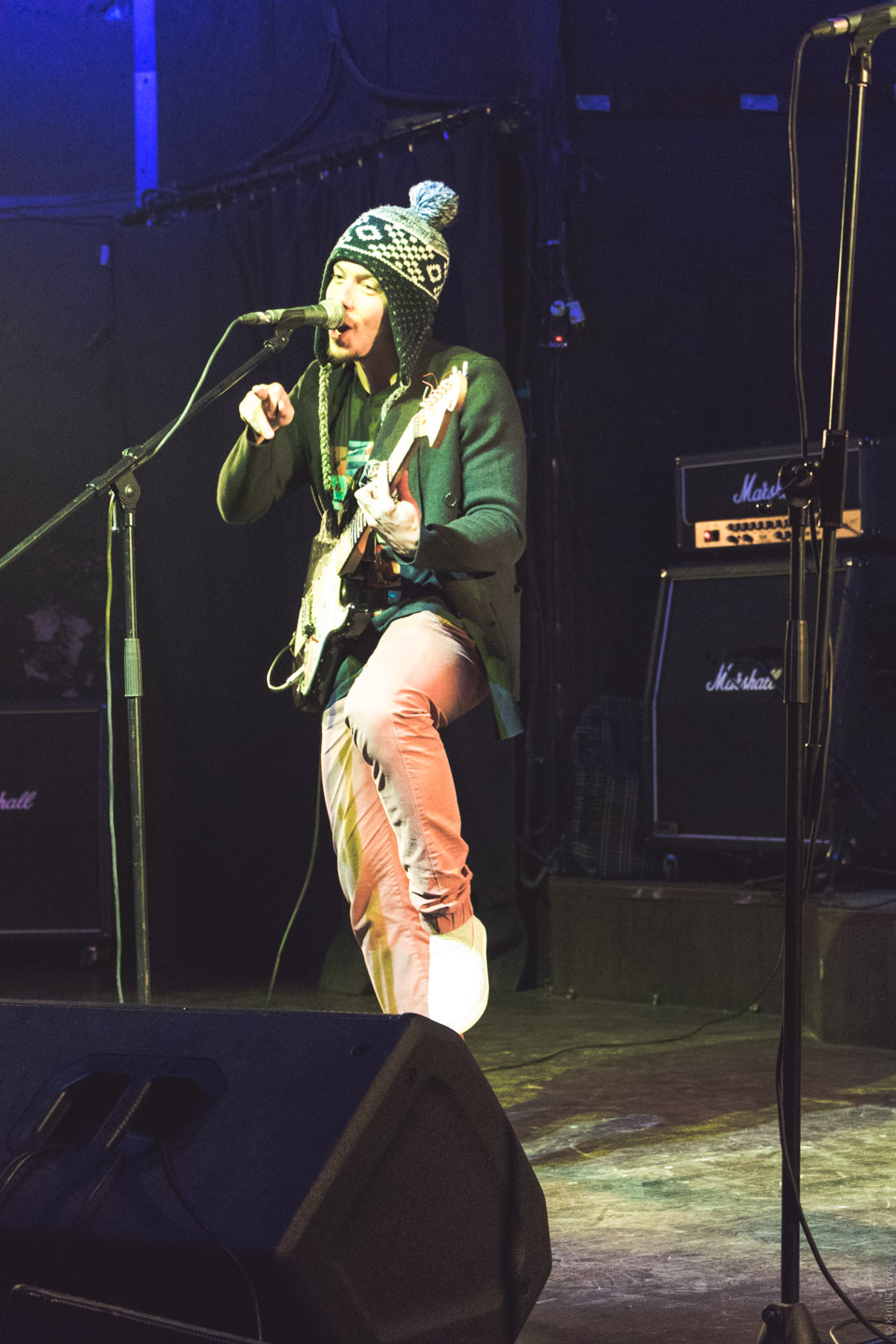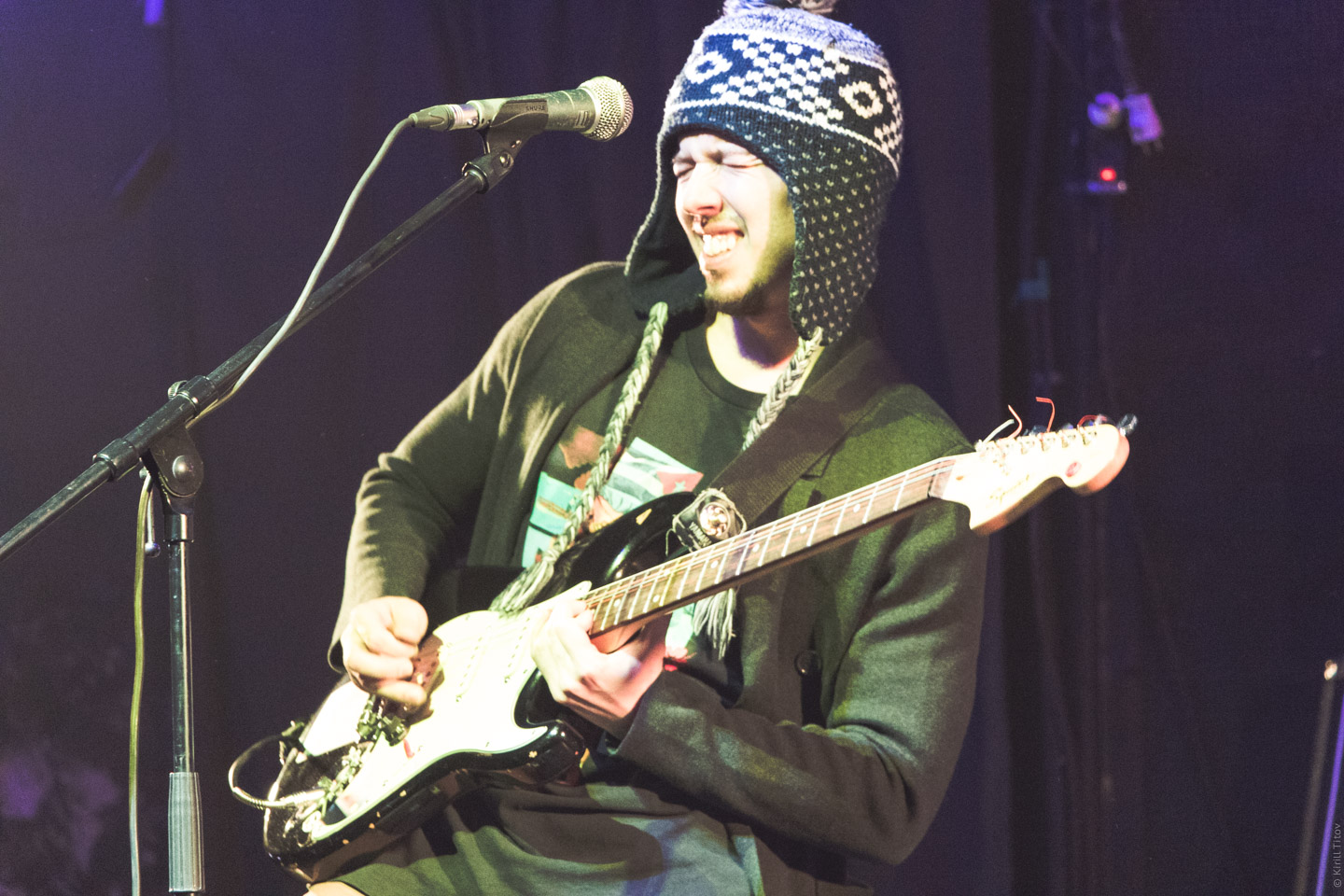 The other one was much more attentive to the press, and laid out like the last time.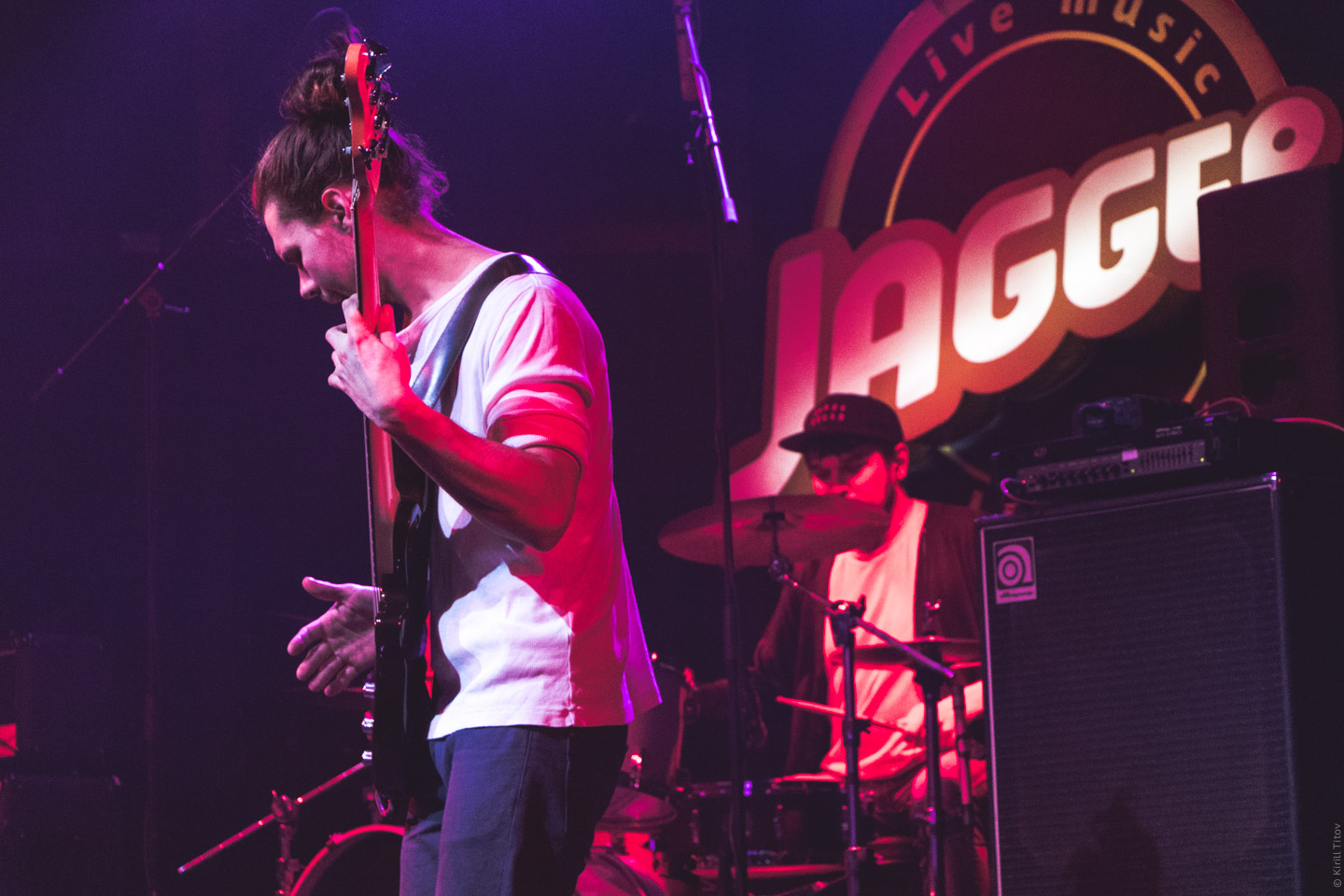 Definitely deserves "Rolling Stone".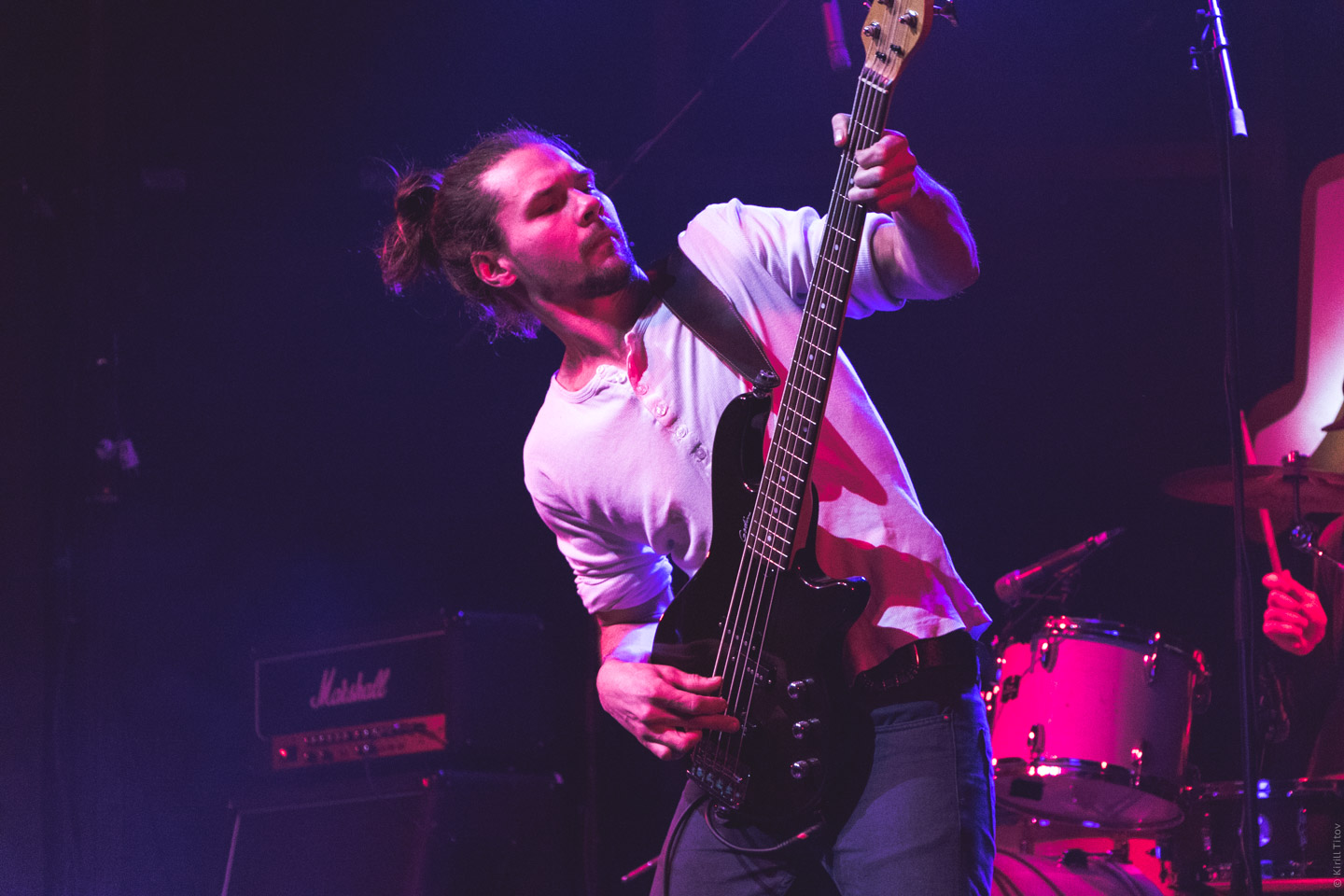 The audience appreciated that.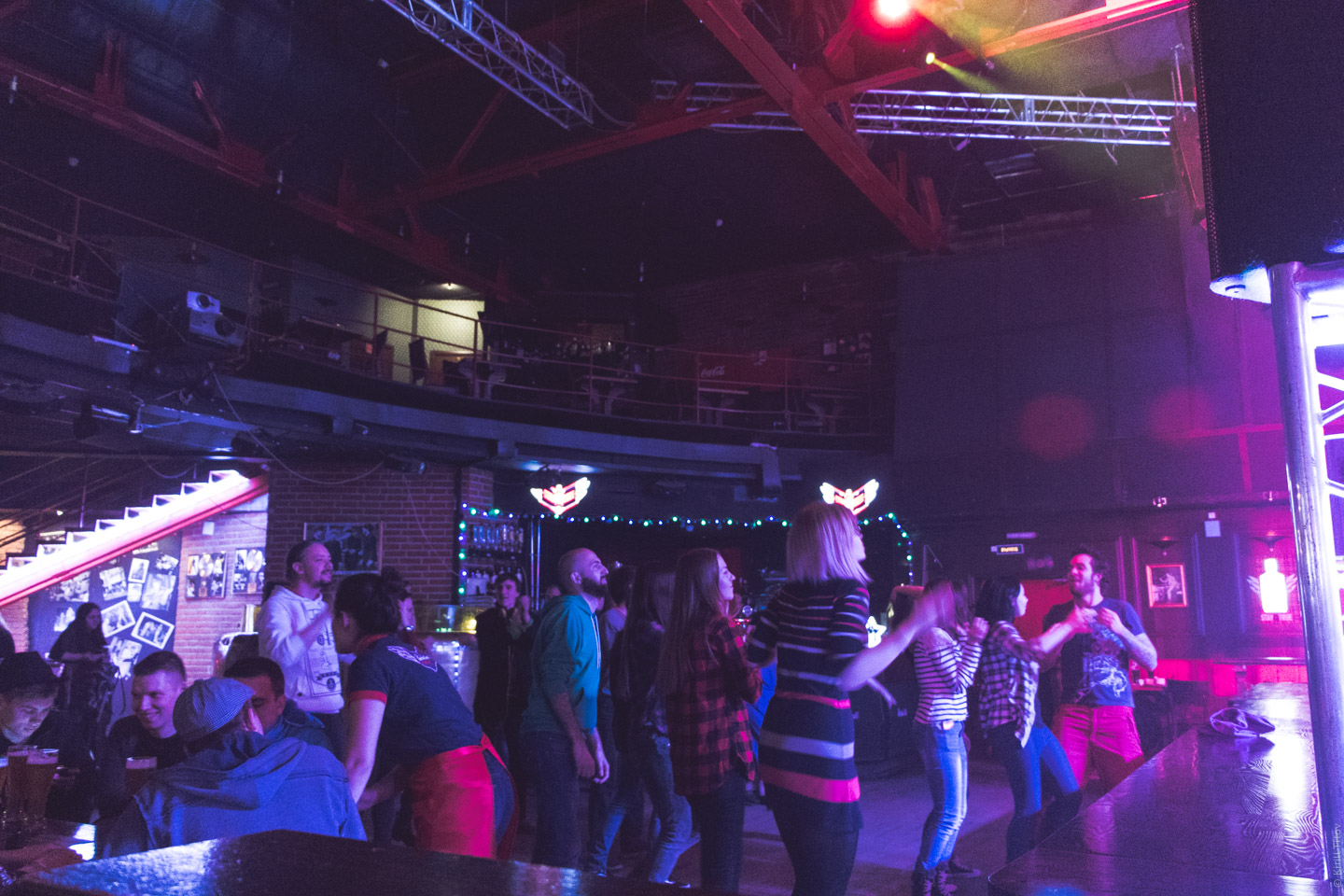 And chose them as winners.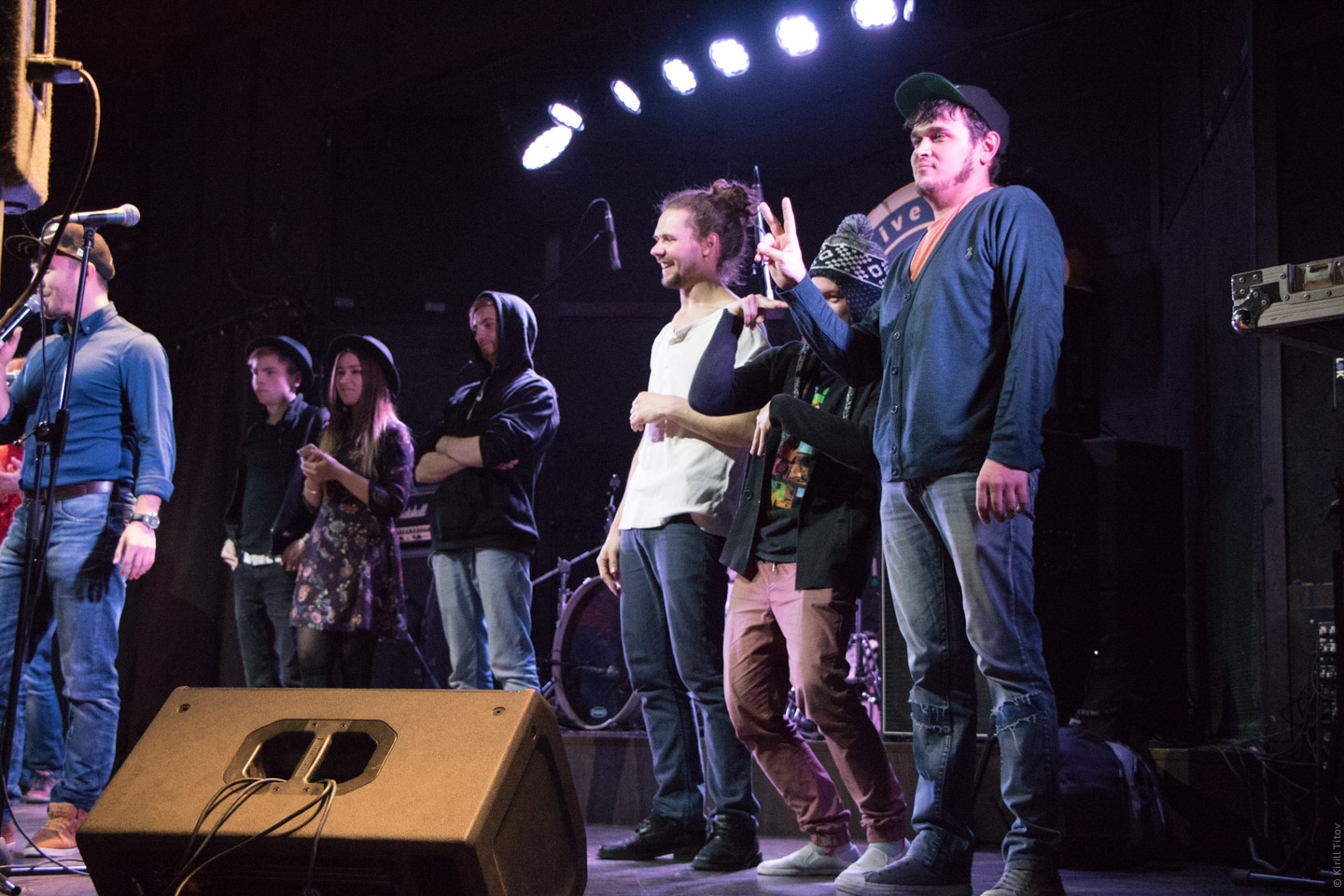 As I found out later the band names were "Shangri-La", "Babsky's Bicycle" and "Orange Booster". The reader is invited to identify each of them.